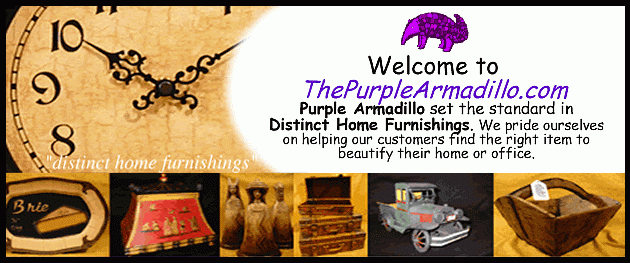 Customer Service - About us
Our goal is to bring to our customers influences of style and culture from around the world without the expense of traveling.
We offer a consistent flow of new products arriving on a daily basis.
This year has been a tremendous year. We are excited about the opportunity and convenience of online shopping. We at the Purple Armadillo appreciate your patronage and look forward to serving your design needs in the years to come.

Feel free to contact us email
Customer Service
. or call us at 888-690-2048