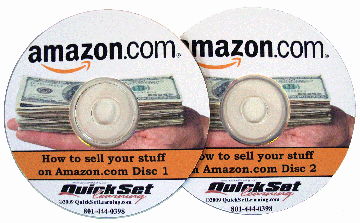 How to Sell your stuff on Amazon
Free Worldwide shipping
Price $14.97
14.97
Newly Updated 2009
TRY IT RISK FREE!
Free Shipping!
If you want to make more money this year, selling on Amazon.com will make it happen!
In this seminar you will learn the tricks, techniques and tips of becoming an Amazon seller. If you sell on eBay or just starting to look into the market to sell, Amazon is also another great choice to sell your products. Amazon customers typically will pay higher prices for your products.
100% satisfaction guaranteed. If for any reason you're not completely satisfied with this product. Simply return it for a no question asked refund!